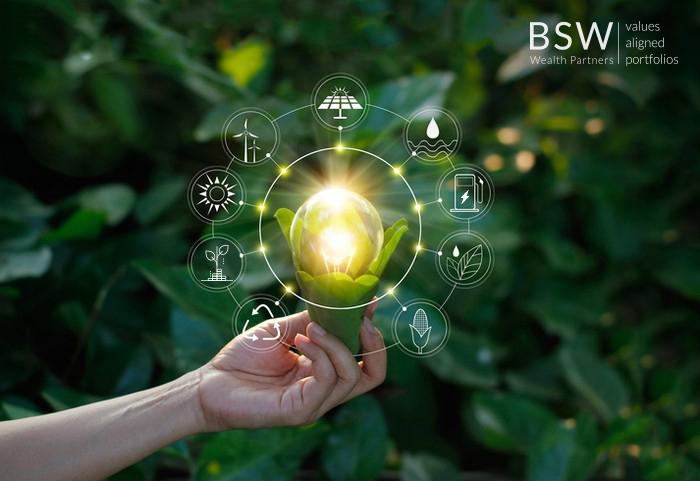 BSW is excited to announce the roll out of custom built, index based ESG stock portfolios!
BSW has been on the leading edge of Impact investing for more than two decades. We have been steadily evolving our ESG portfolio ingredients as more asset classes have become accessible and acceptable in terms of liquidity, performance characteristics and ESG screening/measurement.
Rewind back to 2012. BSW wanted to dedicate capital to highly Impactful municipal bonds. The strategy needed to be safe, diverse and have a screening and reporting methodology that we could feel good about offering. Turns out this strategy didn't exist in the market – so we created our own R3 Returns Impact bond portfolios for clients. After six years of directing capital to Impactful municipal projects, it's satisfying (on many levels) to look back. Our amazing clients helped fund educational programs, wind farms, hospitals, and forest preservation initiatives – to name a few. And we're just getting started!
This year, with the launch of our custom ESG portfolios, we are looking forward to making real, targeted Impact through investing in stocks of global companies making positive change! We scoured the investment offerings and did not find anyone capable of running a robust, scalable, personalized ESG strategy.
Enter the BSW Values Aligned Impact Portfolio. Join us and feel great about what you own and the positive change that you can make!
WHY:
At its heart, Impact investing is a very personal endeavor. We want to ensure targeted exposure to firms who are meaningfully addressing client's values. Transparency, accountability and measurement of positive change within this new capability brings ESG investing full circle for BSW and their clients.
WHO:
BSW will employ advanced technology and data sources to build quantitatively sound, thoughtful Impact stock portfolios.
WHAT:
Each ESG portfolio will be offered in separately managed account (SMA) format at either Schwab or Fidelity. For those not familiar with SMAs, they are stand-alone accounts that house the individual stocks within a strategy and allow for more efficient trading.
We are offering a few different options:
BSW Values Aligned Portfolio: This ESG portfolio takes the MSCI All Country World Index and applies screens based upon Impact themes important to BSW staff (and BSW as a B Corporation). It can be an excellent option for those who don't have a specific Impact theme in mind but wish to own a fossil-fuel free portfolio that also addresses human/ labor rights issues and immoral businesses.
BSW ESG portfolios based on the MSCI All Country World Index and focused upon one of the following sustainability issues:
a. Environmental
b. Gender Equality
c. Human and Labor Rights
Depending upon certain account minimums, BSW will build a custom client portfolio based upon a detailed Impact survey, which the client and advisor walk through together.
a. Surveys seek to weigh the level of Impact that the client wishes to express within the portfolio across six main ESG themes and 30 sub-themes (and more coming soon).
b. The client and advisor will collaborate on how much tracking error (potential drift away from the index) the client can except based upon their financial goals and risk tolerance. Tracking error can vary based upon the desired level of Impact and can be a give and take.
Please contact us for more information if interested.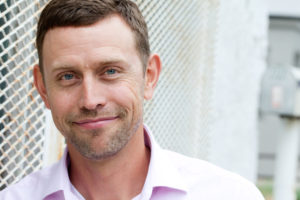 Craig Seidler
Director of Public Investments