We awoke New Year's Eve with heavy hearts. The wrenching images of devastating fires; the fear and uncertainty of displaced loved ones, friends, and community members; the incomprehensibility of wildfires destroying suburban communities with such speed and ferocity; and all atop a year that has already delivered the still-unfathomable King Soopers mass shooting, ongoing Covid 19 pandemic angst, and divisive political incivility.
What will the new year bring? No one knows for certain, but 2022 will most certainly include new tragedies, misfortunes, uncertainty, grief, and loss. However, I can also say with certainty and conviction: Our best years are ahead. Perhaps the defining element of the human spirit is our ability to overcome adversity and obstacles — which yields meaning, fulfillment, and shared purpose – and the promise of what is to come.
In the days ahead, we will be sharing news and resources regarding how we can support and assist our neighbors whose homes have been lost and lives upended by these tragic fires. The New Year is also a time for reflection and looking forward, so in that spirit, I hope this letter brings some light to the current dark times by providing some thoughts on why I think our best years are ahead, both in 2022 and beyond.
BSW Updates
It has been a company goal that BSW grow and build a team, processes, systems, and culture that enables it to not only endure, but also continually evolve and improve for clients, staff, and their families. And a firm that serves families for generations must itself pass leadership to a next generation. 2022 will be BSW's thirtieth year and at that three-decade milestone, WE as a collective of BSW staff and clients, have built such an organization.
2022 brings many firsts. We have welcomed exceptional new staff members to BSW's next-generation, including Lily Beitel-Horton, John Jessup, Maile McComb, Dmitry Popov, Lindy Yoshida. This is indicative of our "quality spirals." Essentially, quality chases quality. Quality people want to work with quality clients (like you) at a quality firm – and BSW now attracts a deep, skilled, and diverse applicant pool from across the country.
Nicole Murphey, who serves as Chief Compliance Officer and Chief of Staff, will become the newest shareholder of BSW, as we continue the firm's broadening of ownership and leadership. Ben Weaver has achieved a lifetime objective of relocating to Steamboat, Colorado, while continuing in a full-time Senior Advisor capacity. And, as discussed in his Thanksgiving post, Drew Simon retired but remains an active and engaged shareholder.
BSW's management team (Julie Martinez – Advisory Group Director, Elias Bachmann – Investment Group Director, Matt Samek – COO, Nicole Murphey – CCO & CoS) have become seasoned in their roles and as a team, and the collective and respective results under their leadership have been outstanding – some of the best, if not the best, in BSW's history. Yet it is BSW's next generation that are the rising stars and driving force of what's to come. Their individual and collective contributions, skills, tenacity, drive, and vision will take BSW to new heights in the years ahead.
2022 Outlook
I'll close with a few thoughts on the economy and investment markets for 2022. Director of Public Investment, Craig Seidler, will soon post BSW's 4Q21 Commentary and 2022 Outlooks (now, here). I believe 2022 will bring good news on many fronts including low unemployment, productivity gains, rising wages, an abating pandemic, and, well, babies.
• November's 4.2% unemployment rate was already low, is likely to fall further in 2022, and poised to reach a 50-year low by mid-year. Tight labor markets also strongly benefit the most disadvantaged workers, where wage gains have been scarce.
• Productivity should climb as workers and businesses further refine and integrate remote work capabilities and technologies. Remote work is still in its early innings, with the lion's share of productivity benefits still-to-come.
• Early evidence suggests that the Omicron variant, while far more transmissible, is considerably less severe. If Omicron becomes the dominant variant, we may (finally) see light at the end of the pandemic tunnel.
• Lastly, a historic, transformative, and seismic shift, has quietly gotten underway. Case-in-point: Every three minutes, a child is born in Texas. The Millennial baby boom is underway. At 86 million, the Millennials are the largest generation in US history, larger even than the 78 million strong Baby Boomers. Just like the Baby Boomers, the Millennials are the proverbial "pig in the snake" and their sheer size is transforming every element of the economy as they progress through life. Household formation is perhaps the most powerful vector of domestic economic growth, so when this rocket launches, hold on to your seats.
In closing, on behalf of all of us at BSW, our deep and sincere thanks to YOU – our clients, colleagues, and friends. We are GRATEFUL for your continued support, feedback, and engagement during 2021. We believe that through intellectual honesty, constructive dialogue, diligent execution, and humility, great things can and will be accomplished — and our BSW community represents this belief in action. Best wishes to you and your family in 2022.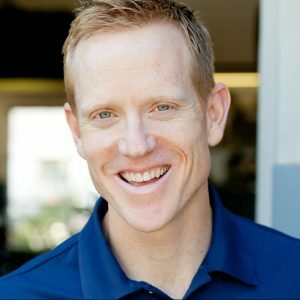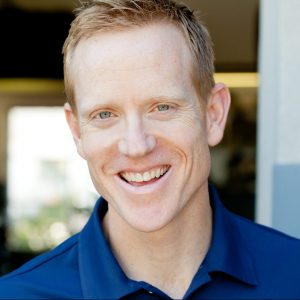 David Wolf, CEO