Each end is a beginning, and each beginning an end. As 2023 comes into focus, we gain further clarity and perspective on 2022. Was 2022 a good year? Or a bad year? I'd say both. And neither. For the first time since 1931 (more than 90 years ago!), both stocks and bonds declined for three consecutive quarters. Those declines have created compelling upside potential ahead. Inflation and rates have run hot, driving innovation in productivity and efficiency. Russia invaded Ukraine and pundits assured us that food and energy would be elevated for years to come. Oil and wheat prices are now below pre-invasion levels, and countries are reinvesting in energy independence and food security. Negativity, pessimism, and corrections are "coiling the spring" for the future.
2022 was special for BSW, as we celebrated the firm's 30th anniversary. It seems like just yesterday that we gathered at Corrida to celebrate that milestone together. Whether you are our longest standing client family or our newest engagement, a professional colleague, or our newest employee, each and everyone one of you has been an integral part of this journey. This year, we celebrated our work together, our shared vision and values, and the authentic relationships we have built over the past three decades.
Let's take a trip down memory lane to 1992, when Debi Baydush took the entrepreneurial leap and opened the doors of Baydush Investments. In 1992, there was a lot to worry about:
Inflation was running hot . . . at 3.01%
Gasoline prices had surged . . . to $0.81 per gallon
And the 1990 recession had hit Boulder, where home prices had fallen for two years . . .to an average price of $125,000
In 1992, there was also a lot of uncertainty, volatility, and divisive politics.
There were riots and social unrest following the Rodney King acquittal
There were protests and demonstrations

throughout the country as Roe v. Wade was re-litigated in Planned Parenthood v. Casey

And there was a hotly contested presidential election pitting the incumbent, George HW Bush, against newcomer Bill Clinton, and a wild-eyed third-party candidate, Ross Perot.
In hindsight, we were setting the stage for great things to come:
The first web browser, Mosaic, was getting ready to launch.

CD sales exceeded cassette sales for the first time ever
AT&T introduced a "video phone" for the unreachable price of $1500
The Dow was closed at 3,284 . . . less than one-tenth of its current value.
And here we are today, on the cusp of 2023. We seem to finally be shaking off the global pandemic, continue emerging from an economic shutdown, inflation seems to be abating after hitting 40-year highs, Ukraine has defied the odds against Russia, and a heated election cycle has concluded peacefully.  There is STILL a lot of uncertainty, and volatility, and divisive politics. There always will be.
Looking ahead, we know that horrible, treacherous things await in the next 30 years. But we are also setting the stage for great, seemingly miraculous, things to come. Just think of obstacles and roadblocks we have overcome in the past thirty years:
The 90s recession
The Tech Bubble
9-11
The Global Financial Crisis
The COVID Pandemic
We are now better, stronger, and more prepared than ever. In 2022, BSW Chief Compliance Officer and Chief of Staff, Nicole Murphey, became BSW's tenth shareholder. Three of our shareholders are women, vastly more than the dismal levels prevalent within the financial services industry, and consistent with our rare pedigree as a woman-founded firm. We also welcomed our newest team member, Financial Planner extraordinaire Steven Szafranski, who is based in Chicago. Steven is BSW's first fully-remote team member out of the gate and representative of both the national caliber talent wanting to join BSW and our ongoing investments in technology and collaboration capabilities. In furtherance of our mission, the BSW team came together numerous times in 2022 to give back to our community, with volunteer days at Community Food Share, some heavy-duty trail work in Boulder mountain parks, and diversity + inclusion efforts with CU Boulder's Leeds School of Business, including the announcement of our 2022 scholarship recipient, Chevie Walerowicz.
Together, we will overcome whatever obstacles and roadblocks lie ahead; and our next 30 years will be even better than our first 30 years. How do I know this? Because our clients, our team and BSW are special. We (BSW clients + BSW staff) have a unique culture and a unique mission. We Make Life Better. We do it through our work together, our shared vision and values, and being anchored in authentic relationships.
On behalf of everyone at BSW, THANK YOU for your trust, your confidence, and your friendship. Warmest holiday wishes to you, your family, and friends; and best wishes for 2023.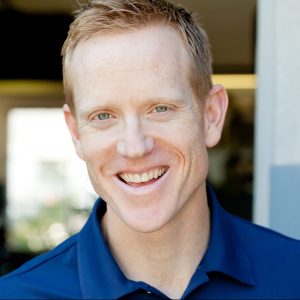 -David Wolf, CEO
PS – It is an honor to represent BSW and our team at various awards, events, and recognition. Most recently, I was a guest on the Real Leaders podcast regarding what makes BSW and its clients so unique and special. Check out the episode here and add Real Leaders to your podcast rotation!
---
This blog is created and authored by BSW Wealth Partners, Inc., a Public Benefit Corporation ("BSW") and is published and provided for informational purposes only.  The opinions expressed in the blog are our opinions and should not be regarded as a description of services provided by BSW or considered investment, legal or accounting advice.  Certain information sited is from third-party sources and while we believe the information to be accurate and true to the best of our knowledge, we cannot guarantee its accuracy as there may be certain unknown omissions, errors or mistakes.  Use of third-party information, including links, is in no way an endorsement by BSW.  The views reflected in the blog are subject to change at any time without notice.
Nothing on this blog constitutes investment advice, performance data or any recommendation that any security, portfolio of securities, investment product or investment strategy is suitable for any specific person.  Please remember that past performance may not be indicative of future results.  Different types of investments involve varying degrees of risk, and there can be no assurance that the future performance of any specific investment, investment strategy, or product (including the investments and/or investment strategies recommended or undertaken by BSW), or any non-investment related content, made reference to directly or indirectly in this blog post will be profitable, equal any corresponding indicated historical performance level(s), be suitable for your portfolio or individual situation, or prove successful.  Not all BSW clients will have the same experience within their portfolio(s) and certain topics discussed in this blog may not apply to all clients or investors.  Due to numerous factors, including changing market conditions and/or applicable laws, the content may no longer be reflective of current opinions or positions.  Moreover, you should not assume that any discussion or information contained in this blog serves as the receipt of, or as a substitute for, personalized investment advice from BSW.  To the extent that a reader has any questions regarding the applicability of any specific issue discussed above to his/her individual situation, he/she is encouraged to consult with the professional advisor of his/her choosing.  BSW is neither a law firm nor a certified public accounting firm and no portion of the blog content should be construed as legal or accounting advice.  A copy of BSW's current written disclosure statement discussing our advisory services and fees is available upon request.
It is important to understand that utilizing ESG-specific investments and investments that BSW perceives to have an intentional or measurable impact, does not guarantee that investment selections will align with specific sustainable values that you may have, but will instead be invested in accordance with BSW's criteria for investment selection. ESG scores and ratings may differ from one investment to another. It is important to note that how a firm and/or portfolio manager analyzes and identifies ESG factors may not reflect how another firm and/or manager does respective research.
Further, the underlying holdings of pooled ESG investment vehicles may or may not offer the same level or scope of ESG information as other companies and, therefore, data may not be consistent across the board. As a result, some investments may not capture sustainable concepts with 100% accuracy. Therefore, we may rely on portfolio or fund managers to establish their own system of ranking and sustainable factors in coordination with their mandate.
Utilizing ESG-specific investments does not guarantee a certain level of performance. The investment universe of ESG-related investment vehicles is by nature narrower in scope and therefore your investment options may be limited. Further, by narrowing the scope of investment options you may or may not be missing out on an opportunity or sector that could contribute to overall performance. ESG-mandated investments may have a higher expense ratio than traditionally managed investment vehicles.