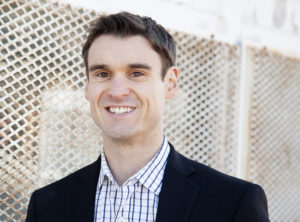 Employee Spotlight:
---
Brian Lichtenheld
Advisor + Impact Specialist
What do you enjoy most about your work at BSW Wealth Partners?
I most enjoy supporting our clients in their pursuit of using investment capital to tackle our society's most pressing social and environmental problems.
What is your definition of Make Life Better?
To me, 'Make Life Better' is putting others in the best position to achieve their ambitions and purpose in life. And if you can do it cheerfully, with a true sense of joy, all the better.

What do you love to do outside of work?
I have a particular interest in doing what I can, while I'm here, to create a more harmonious and just society that benefits all of our world's inhabitants.  Whether it's engaging and connecting mission driven business leaders, social impact mentoring, supporting children facing life threatening illnesses, or working to utilize impact investing to empower resource-limited communities, I find a tremendous sense of purpose using my time attempting to positively affect our world.
What is your motto?
"The worth of a person is not measured in the things he or she owns, but in the deeds done on behalf of others."
Who are your heroes in real life?
Adam Braun, founder of the education-focused, mission-driven organizations "Pencils of Promise' and 'Mission U', and New York Times bestselling author of 'The Promise of a Pencil: How an Ordinary Person Can Create Extraordinary Change'.   His most heroic trait?  The relentless, yet thoughtful focus on his "why".  He incessantly strives toward broad, world-scale impact, while simultaneously prioritizing his commitments to his young twins, wife and extended family.
What qualities of yours help you excel at your job?
I'd like to think that my dedication to demonstrating compassion, not only to clients, but towards my co-workers and our community, allows me to support all of BSW's stakeholders in their quest to find security, balance and meaning in their lives.
Which historical figure do you must identify with?
Tȟašúŋke Witkó, more widely known as Crazy Horse; the ancient Oglala Lakota leader and 'Shirt Wearer'.  Although best known for his daring exploits and ferocity of spirit on the battlefield, his most enduring qualities, to me, were his humility and interest in putting his people's well-being above all else.