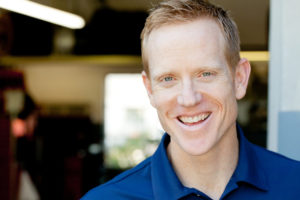 BSW is proud to announce David Wolf as a leader in impact investing.
As recognized by Denver Business Journal's 2nd Annual 2018 'Rocky Mountain Who's Who In Impact Investing.' This is the second year in a row David has received this recognition.
David serves as the CEO of BSW and is the primary architect of the firm's pioneering impact investing platform.  A strong advocate for impact investing, David has been a featured speaker at the Conscious Capitalism Conference, SRI Conference and Rockies Ventures Club. He is also the founder of R3 Returns, which has invested $150M into high-impact municipal projects.
'Rocky Mountain Who's Who in Impact Investing' is a joint venture of the Impact Finance Center and Denver Business Journal. Denver Business Journal features local business news about Denver. Impact Finance Center is an Accelerator helping identify, educate and activate individual and institutional impact investors.
What is impact investing?
Impact Investments are investments made with the intention to generate postive, measurable environmental, social, and governance impact alongside a financial return.