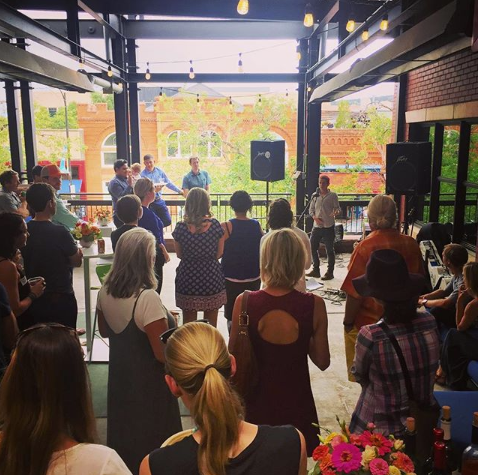 Delicate tulip blooms and paper-thin poppies line residential sidewalks. The golden dusk lingers over the jagged silhouette of the Flatirons long after you have left the office. You've retired the well-loved lanyard tethered to your ski pass until October. These subtle experiences each hint faintly at an undeniable reality: summer, in all its glory, is inching closer and closer.
Here at BSW Wealth Partners, we, with a healthy sense of anticipation, patiently wait for a unique annual indicator that the season has indeed arrived: the kickoff of the 929 Summer Series events hosted in downtown Boulder! Please join us and our fellow sponsors EKS&H, Essex Financial, and Holland & Hart in embracing the emerging season starting this week, on Thursday, May 17th from 5-7pm to enjoy live music, delicious food, cocktails, beer & wine, and great company. Our first event will honor Western Resource Advocates, an amazing organization fighting to protect our nation's natural resources.
In true Boulder fashion, this week's event will feature a number of local legends: delicious food from Yellow Belly Chicken, local beer & spirits from Oskar Blues and Vapor Distillery, and music from The Boulder Swing Collective! Tickets for this event are only $30, and a season pass (for all five events) can be purchased for $100. Like last year, each dollar makes an incredible impact: Conscience Bay and BFG will generously match 100% of every season ticket purchase with an additional $100 donation to the causes each 929 event benefits. The opportunity to wine, dine, and dance to make a difference? The summer couldn't get any sweeter.