It has certainly been an exciting week here at BSW. For those of you who haven't heard, BSW participated in the 2017 Community Food Share – Corporate Challenge, a friendly competition among local companies, to raise dollars and collect food for Community Food Share.
BSW had a goal to raise $1,000 for Community Food Share. After two weeks, BSW is delighted to announce we have not only reached our goal but surpassed it by raising an astounding $1,512 which equates to 4,536 meals. It sure is gratifying to collaborate with an organization like Community Food Share.  They rescue nearly 8 tons of food producing 25,000 meals a day that would otherwise go to waste.
A big thank you to Under the Sun and Garbanzo for helping us reach our goal!
Thanks for reading!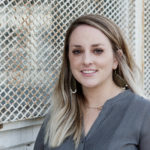 Casey Martin – Office Manager