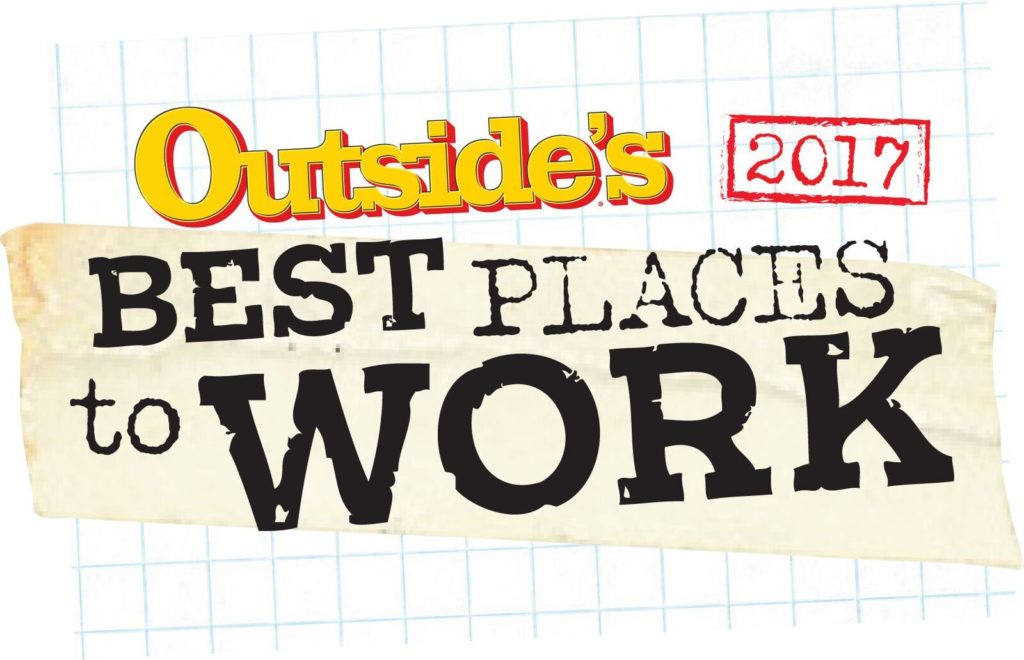 BSW Wealth Partners has been selected as one of Outside's Best Places to Work 2017. Not only are winning companies great workplaces for employees, but they respect the environment and encourage a balance between work and enjoying life in the great outdoors. With a mantra like Make Life Better, BSW clearly gets it.
BSW Outreach and Engagement Coordinator, Nicole Zelyez says, "The difference between a good workplace and an outstanding workplace are factors like company culture, intellectual challenge, and entrepreneurial spirit. To be selected among other top-tier companies on a national scale further validates the importance we place on designing a workplace that is committed to employee happiness and success.  At the end of the day, happier employees are energized to work harder for our clients, and that's what matters most."
Companies from across the country entered a rigorous two-part survey process to make the winning list said Jonah Ogles, Articles Editor at Outside Magazine. ͞The Best Companies Group evaluates each nominated company's workplace policies, practices, philosophy, systems, and demographics. There's also an employee survey to measure personal experience. The winning companies are those that value productivity in combination with an active, eco-conscious lifestyle, for a fulfilling experience inside and outside the office. This is Outside's tenth year providing the Best Places to Work.
Created in conjunction with the Outdoor Industry Association and Best Companies Group, the list of winners appears online at www.BestPlacestoWorkOutside.com. To be considered for inclusion, BSW Wealth Partners submitted a survey, which was supplied and reviewed by Outside Magazine and Best Companies Group. BSW Wealth Partners does not pay a fee to be considered for or included in Outside Magazine's Best Places to work and  BSW Wealth Partners is not required to be a member of or subscriber to Outside Magainze or any other group to be considered for or included in the rankings. BSW Wealth Partners is not affiliated with Outside Magazine or Best Companies Group.