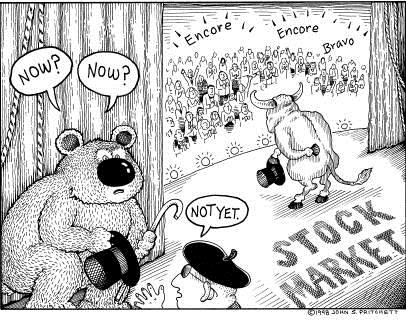 After five years of relative calm, global stock markets have become volatile again.  Global stocks are now in a "market correction"- defined as a 10% or greater drop from a recent high.  No matter the technical term, it feels lousy.  It does.  That's all part of a correction – the headlines get worse, the blame game starts up in earnest and even good news is viewed as inauspicious.
Prior to this downturn, we did the work necessary to understand what was driving markets lower (China, oil, Fed hike worries and the strong dollar).  Further, the BSW Investment Committee came to the unanimous decision to add to Growth Equities if the markets dipped 10%.
While everyone else kicks the dirt and proclaims the end is nigh, BSW has already taken action; having full confidence in our ongoing research and proven, disciplined processes.   We have taken advantage of all the negativity and rebalanced portfolios this week.  As bonds have appreciated due to falling interest rates, we have used these fixed income gains as currency to buy global stocks at cheaper prices.
We are not trying to be heroes or call a market bottom – that is a fool's game.  We just know that remaining diversified and adding to Growth Equities at what we consider to be reasonable valuations works in the long run.
As a preview of things to come, BSW will tactically add to Growth Equities again if this market continues to dip.  It is worth reiterating David Wolf's observation from his August 21, 2015 blog post:  There have been 27 market corrections since the end of World War II (1945.) Every single one of them turned out to be an excellent buying opportunity in the fullness of time.
We fully expect more market volatility in the weeks and months ahead as investors try to sort out the effects of the four main distractions mentioned above – by the way, we don't think any of them have the magnitude or the staying power to tip the U.S. or global economy into an outright recession.
We will remain disciplined and vigilant as always.  This has been a crummy start to the year, but with every triple digit down day, we lick our chops and wait for more bargains to emerge.
Should you have further questions, or would like to discuss your portfolio in greater detail, please contact us.  We are more than happy to help.
Craig Seidler, Director Public Investments