As the Houston area recovers from Hurricane Harvey, our thoughts are with those who have been impacted by the storm. Although we are several states removed here in Colorado, BSW Wealth Partners maintains investments in five Harbor Group-managed properties in the Houston area.
Since its August landfall, Hurricane Harvey has caused over $180 billion in damage and has significantly impacted the lives of nearly 7 million people who call Houston home. The devastation caused by the storm is difficult to grasp, but Harbor Group is doing everything in its power to ensure recovery for local employees and residents. Now over two weeks removed from Harvey's landfall, Harbor Group's efforts on the ground remain steady and persistent. Of the Harbor Group properties in Houston, the Lakeside Place Apartments with its 734 units sustained the most damage.  During the storm's landfall and the days of rain that followed, four feet of water inundated the property.
For those employed by Harbor Group in the Houston area, efforts are underway to ensure they can return to their homes, work, and lives as safely and as quickly as possible. All local Harbor Group employees, regardless of whether they sustained property damage during the storm, received a check for $1,500 and full pay for the four days local offices were forced to close. Additionally, for the few employees and their families who experienced severely destructive flooding, Harbor Group has provided temporary, rent-free apartments and other living necessities.
Alongside assisting employees, Harbor Group has helped apartment residents as they attempt to return to normalcy. Since August 29th, the real estate group has relocated fifty residents from the Lakeside Place Apartments to other nearby Harbor Group properties. On September 11, evacuated residents were permitted to return to their properties and Harbor Group is continuing to provide assistance in the form of property clean up, food, and water. In fact, the firm purchased fifty refrigerators ahead of the storm with the foresight that storing perishable food would be a major issue even once power was restored.
As the situation continues to evolve, Harbor Group has successfully maintained communication with residents, employees, their families, and with us here at BSW. While progress has been made in Hurricane Harvey's aftermath, much work still needs to be done to help locals rebuild and return to the normalcy of daily life. BSW is grateful for Harbor Group's commitment to the employees and residents of its Houston properties.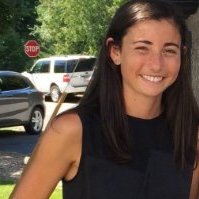 Kathryn Fluehr – Fall Associate