Every day is Earth Day and BSW is celebrating the successful roll out of our DocuSign technology because the benefits of saving paper and saving time are all exponential.
BSW Wealth Partners continues to Make Life Better with this exciting addition to our document signing process. Our goal is to simplify life, spend less time managing paperwork, and continue to create a safe and secure document experience for you.
DocuSign is remarkably easy to use and supports all types of signing scenarios. DocuSign will enable you to electronically sign agreements and other documents from almost anywhere.
Helping the Planet and Your Bottom Line
As a Public Benefit Corporation with B Corp status, we are furthering our commitment in promoting a healthier planet by offering this eco-friendly digital process. Our initiative is to create a significant, sustained global impact and partnering with DocuSign just made good sense.
Together We're Making a Multi-Million Dollar Impact
DocuSign's commitment is one we can get behind:
"As part of our DocuSign for Forests™ Initiative, we will donate $1.5 million in 2019 to organizations doing critical work to preserve the world's forests. The first $1 million will go to the Jane Goodall Legacy Foundation to support Dr. Goodall's continuing fight to protect the planet's resources."
BSW is Committed to Business as a Force for Good
David Wolf, Managing Principal of BSW & a passionate advocate for business as a force for good, says it best –
"Investors are people. People who have worked hard and want their assets to work for them. But they are also people who want clean air and water, great (and safe) schools, and all the elements that make the world a better place – not just for themselves, but for everyone."
At the end of the day, we all want to live lives full of meaning, abundance, adventure, and fulfillment.
THANK YOU for helping us make Every Day an Earth Day!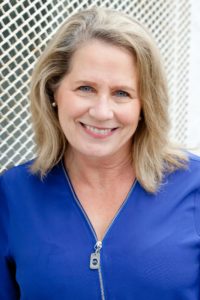 Susan Johnson
Client Services Manager