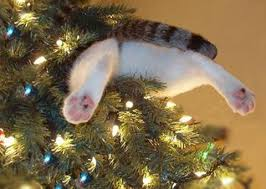 A few words from BSW's Advisory team on creating a holiday to remember. . .
The holidays are a time for celebration and nostalgia with loved ones. When preparing for seasonal gatherings, we often reflect on the good times, and, yes, the potentially more challenging situations we've faced with family and friends. Being human, we then think about those challenging times again, and again, and again, paving the stress road back home. Our presence and actions are now being created by the past. We become apprehensive, uncomfortable, and sometimes just want to avoid the gathering altogether! Unless you think like a cat.
Cats are known to be curious, sometimes to their own detriment. However, without that curiosity, their lives would lack adventure limiting their opportunities to learn and grow. Think of the bold cat that maneuvers into the living room and greets the dog a family member has brought over for the holidays. A little hesitant as she first approaches, they sniff each other, maybe do the little circle walk together, but ultimately, they settle in and snuggle, play, and are inseparable until the dinner bell rings.
This view into a pet's world is entirely applicable to an approach one can use when feeling a bit unnerved about the holidays: be curious!  Be curious about the people you are going to see. Prepare off the wall questions; something like "what is the craziest thing you've done this past year?" is a great ice breaker. Move the conversations away from topics that might be challenging towards the fun and possibly, the inappropriate!
We've often relied on a saying from the investment world that "past performance is not indicative of future results;" well, it can be applied to the the holidays, too. Whether or not relationships or situations have been challenging in the past, there is always room for improvement going forward. Give it your best shot; let your curiosity run wild, and perhaps this season will be a bit merrier!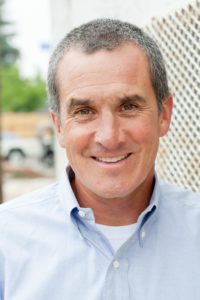 Tim Wojtalik – Advisor