BSW Wealth Partners is thrilled to sponsor the 6th annual Boulder Startup Week (BSW).  Running 5/16-5/20, BSW is the largest startup week in the world attracting around 10,000 entrepreneurs—making it one of the world's largest free entrepreneurial events. This year's agenda includes more than 200 free events including panel discussions, workshops, and meetup groups.  As America's economic engine, startup companies are responsible for nearly all net job growth.
Boulder was recently named the best American city to start a new company, the size and scope of this event highlights the strong culture of innovation and collaboration in our vibrant community.  In 2010, the city had six times more high-tech startups per capita than the nation's average, Boulder is an entrepreneurial powerhouse. Free to the public, Startup Week events will take place all over Boulder.  Prior registration is required to attend the free events.  For complete details and to register please visit the Boulder Startup Week website.
BSW Wealth Partners is proud to add Boulder Startup Week to our list of events and organizations that we support to Make Life Better.  We look forward to connecting with clients, colleagues, and friends at the events!  Hope to see you there!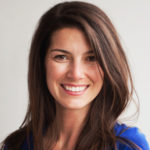 Nicole Zelyez, Outreach and Engagement Coordinator